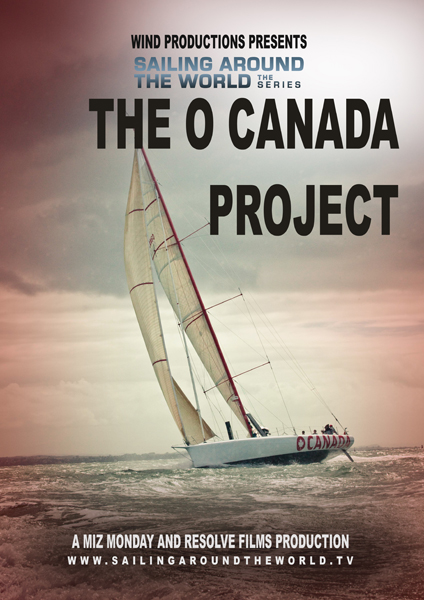 The O Canada Project
Runtime: 52 minutes - Format: HD/SD
On December 28th 2008, the Open 60 class sailboat Spirit of Canada was overturned by a large breaking wave during the Vendee Globe solo ocean race around the world. The damage sustained forced skipper Derek Hatfield to abandon the race. The boat, damaged and badly in need of repair, is transported to Auckland New Zealand to be rebuilt and modernized. She is to be renamed O Canada and a new skipper will take over the helm. The boat must be completely torn apart and refit. The transformation to O Canada requires a lot of work and is taken on by master boat builder Alan West.
Following the rebuild and under the supervision of seasoned New Zealand skipper Dan Slater, a group of five elite Canadian sailors make their way to New Zealand to learn to sail O Canada. The Canadians are mostly Olympic sailors but also include an Olympic coach and another offshore sailor in the Mini Transat class. They must endure a rigorous training schedule, be exposed to the dangers at sea in the safety at sea course, and go on their first overnight sail. They will be tested on their newly acquired skills and be expected to perform under pressure. It is the experience of a lifetime and the adventure will be challenging and entertaining for all involved. They will grow as a team and individuals through their shared experience. The O Canada Project is an intimate look at how Olympic class sailor's fare when exposed to the high power of the off shore racing yacht O Canada.