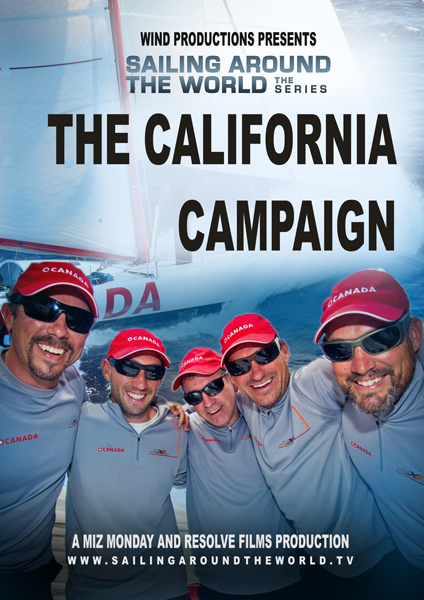 The California Campaign
Runtime: 52 minutes - Format: HD/SD
Narrated by Emmy award winner and legendary sailor Gary Jobson.
After winning the 2010 Auckland to Fiji race, the newly refit Open 60 sailboat O Canada is transported to California to compete in the Islands Race, the Border Run and the Coastal Cup before taking on a world class fleet in the Transpacific sailing race from Long Beach, California to Honolulu, Hawaii. O Canada is a no compromise Open 60 racing sailboat built for going fast in the open ocean. Led by world-renowned sailor Richard Clarke, a team of five Canadians works hard sailing through an intense schedule of training days and races. With every training day they improve and gain valuable experience sailing O Canada. Each race exposes them to new challenges and they grow together as a team and competitors. We follow the evolution of this team from sailors, inexperienced in the Open 60 class, to a finely tuned racing crew prepared for any competition they are pitted against. Their personalities draw us in as we witness the dedication and drive of these high performance athletes in their quest to be the best.